Welcome to the Africa Conference Day of the Transport and Climate Change Week 2022!
We are bringing together experts and decision-makers from across Africa in an online event. We aim to facilitate knowledge sharing and networking through peer-to-peer exchange and specialised workshops.
Through common learning, we aim not only to build capacities, but also to establish meaningful relations.
Join us in the effort to transform transportation in Africa!
Join us from wherever you are in our virtual hub!
This year, due to COVID-19, we will hold all sessions of the Africa Conference Day online, coordinated via a TV-studio in Berlin and accessible to anyone who would like to join from any place in the world.
All events of the Africa Conference Day, and many other events of the Transport and Climate Change Week, will be streamed live on the event platform Plazz. Please register here to access the live stream, create your participants profile and interact with other participants.
To participate in one (or all) of our interactive workshops please click on the respective workshop in the below agenda and register there.
Both registrations – for accessing the event platform and for participating in the workshops – are free of charge and we encourage you to get signed up now!
WHEN: May 10, 2022
WHAT:  Africa Conference Day
WHERE: Streamed from a TV studio in Berlin and connecting to speakers from all over Africa
CONTACT: Feel free to get in touch with feedback, questions or ideas by contacting matthias.langer@giz.de.
The event is organised by the Deutsche Gesellschaft für Internationale Zusammenarbeit (GIZ) GmbH on behalf of the Federal Ministry for the Environment, Nature Conservation, Nuclear Safety and Consumer Protection (BMUV) financed by the International Climate Initiative (IKI).
Programme
Opening
English (with French translation)
Welcome and outlook for the Africa Conference Day of this year's Transport and Climate Change Week.
Streets for Walking & Cycling
Workshop Registration
Workshop by ITDP and UNEP
English (with French translation)
Many cities across the African continent have a large percentage of walking and cycling as the main mode for trips. However, these cities often lack the infrastructure to make active mobility safe and comfortable. Apart from easing congestion, walking and cycling have significant health and economic benefits, they foster communities and let local businesses thrive. In order to shift from the current car-centric infrastructure designs, there is need to plan and finance roadmaps and strategies to actively prioritise non-motorised transport. Speakers will share their experience in developing and implenenting strategies for active mobility, among them infrastructure design and bikeshare programs, and discuss the challenges and opportunities of financing active mobility.
Register for this workshop here!
Unlocking the Electric Mobility Value Chain in Africa
Workshop Registration
Workshop by GIZ
English (with French translation)
Beyond its contributions to reducing transport's GHG emissions, electric mobility has many potential benefits. One of them is the creation of local value chains, business activities, and employment. The session will give an overview on the current state and future potential for especially very light and shared electric vehicles in Africa; African entrepreneurs will share their experiences in designing vehicles, services, and business models that meet the needs of their local customers. In the interactive part, participants will exchange on the current evolutions in their countries, the opportunities they see emerging, and policy interventions needed to harness the potential of local electric mobility value chains.
Register for this workshop here!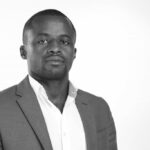 Herman Kwoba
Moderator
Visit profile
Africa Support and Investment Platform for E-mobility
Feature by UNEP
National Transport and Climate Strategies
Country Spotlight
Bi-lingual (EN <> FR)
Aligning transport and climate policies is key for the development of a sustainable, low-carbon transport sector worldwide. For countries, this poses several challenges: first, defining what are the "right" measures for its specific national and local context; second, to shape and implement the measures across different sectors and institutions in a coherent way . In the Country Spotlight national and local governments present their strategies and climate ambition for the transport sector as defined in NDCs, long-term strategies, and sector plans. They will highlight their achievements and the success factors for translating strategy into action and share on their most pressing challenges.
Moderation:
Global Gateway: Unlocking Strategic Transport Corridors for an Enhanced and Greener EU-Africa Connectivity
Feature by EC INTPA
Global Gateway is Europe's strategy for connecting the world with investments and partnerships. It will support smart, sustainable investments in quality infrastructure, in line with the EU's values and standards. Global Gateway will mobilise up to 300 billion euros by 2027 for developing global investments, supporting the green and digital transitions around the world.
For Africa priority transport  corridors have been identified for an enhanced and greener EU-Africa Connectivity.
Paolo Ciccarelli
European Commission - DG INTPA
Visit profile
Transport Policies for Sustainable Growth
High-Level Panel
Bi-lingual (EN <> FR)
The transport sector is an important pillar for social development and economic growth in Africa. Yet, in most countries, it heavily depends on fossil fuels and is often the second largest emitter of greenhouse gases. Aligning transport, energy, and climate policy while using financial resources in the most efficient way can make the sector a lever of sustainable growth and prosperity.
In the High-Level Panel, Ministers of Transport from Morocco and Ethiopia and government representatives from Lagos and Cairo will discuss the opportunities and challenges of a sustainable and low-carbon development of Africa's transport sector. The Panel will address how the transition to a sustainable low-carbon transport sector can support social and economic development in Africa, what investments and policies are needed, and how collaboration among African countries and with international partners can support a climate-compatible growth of the transport sector.
Sustainable Mobility as a Business Case
Private Sector Showcase
Bi-lingual (EN <> FR)
Private businesses have a vital role to play in providing local solutions and value for the development of a sustainable and low-carbon transport sector in Africa. The Private Sector Showcase gives African businesses the opportunity to present their offer in the area of sustainable mobility. Five selected, young, innovative and growing businesses from different countries and in different stages of development will showcase their solutions and share their experience in building their business case in sustainable mobility.
Featured companies can be found here.
Moderation:
Establishing a Transport Authority: Team up to work with Paratransit
Workshop Registration
Workshop by MobiliseYourCity
French (with English translation)
In many African cities, it is the paratransit sector that keeps people moving. To shape transport for greater efficiency, city governments are building up formal public transport services. This requires public services in charge of regulating paratransit and formalized services to integrate and algin their activities. The workshop will provide insights on how to establish a public transport authority fit for managing formal transport services, and at the same time working with the paratransit sector to shape a city's transportation services.
Register for this workshop here!
E-learning Opportunities
Feature by GIZ
We will present an exciting opportunity to learn and exchange online on Sustainable Mobiity in cities. The e-learning courses "Transforming Urban Mobility" were developed by TUMI and the University College of London.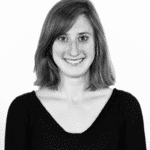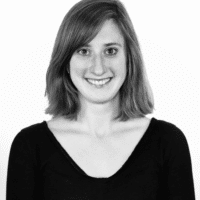 Verena Flues
GIZ Transport Advisor
Visit profile
Data and Digitization for Better Mobility
Workshop Registration
Workshop by GIZ, WRI and DigitalTransport4Africa
French (with English translation)
Data and digitization can play a key role in strengthening access, enhancing efficiency, reducing emissions and increasing resilience of transport systems. It opens up new ways of understanding transport needs, and provides the basis for sound solutions, planning, and innovation. The session highlights different use cases of transport data from the perspective of a government authority and of the private sector; it illustrates how data can be collected and made available as a public good, and serve as the basis for new digital tools, business models, and a lever of more inclusive, attractive and efficient mobility.
Register for this workshop here!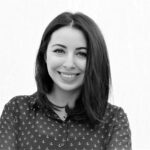 Kawtar Benabdelaziz
Moderator
Visit profile
Paratransit – Formal Public Transport: either or both?
Controversy Debate by SLOCAT Young Leaders
Bi-lingual (EN <> FR)
Young transport professionals from Africa will engage in a lively discussion about paratransit as barrier or accelerator to efficient public transport systems in Africa – stay tuned!
Moderation:
Wrap-up
Bi-lingual (EN <> FR)
Collectively, we look back on the highlights of the day and the events in the focus region of Africa.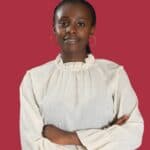 Ragina N Gitau
Salute Spatial Solutions
Visit profile