South-East Europe Conference Day
Welcome to the South-East Europe Conference Day of the Transport and Climate Change Week 2022!
Join us for an exchange of experiences as well as a panel discussion on integrated energy, transport, and climate planning from the perspective of the Western Balkans and Turkey. This event aims to promote the integration of sustainable transport / urban mobility into strategic energy and climate planning of municipalities in the South-East Europe and our topics will include SECAP and SUMP development as well as the Covenant of Mayors initiative. Our speakers will come from the region as well as from other European countries.
Join us on site on Friday, 13 March 2022!
We are very pleased that this year we will have the opportunity to bring together a selected number of in-person participants from South-East Europe to the Transport and Climate Change Week in Berlin, Germany. Join us online to learn more and engage in the discussions!
WHEN: Friday, 13 May 2022 at 9:30 CEST (UTC+2)
WHERE: Streaming live from Berlin for registered participants
CONTACT: Feel free to get in touch with feedback, questions or ideas contacting milenka.knezevic@giz.de.
The event is organised by the Deutsche Gesellschaft für Internationale Zusammenarbeit (GIZ) GmbH on behalf of the Federal Ministry for the Environment, Nature Conservation, Nuclear Safety and Consumer Protection (BMUV) financed by the International Climate Initiative (IKI).
Programme
Urban mobility – an example from EU cities
Talkshow
Urban Mobility in Berlin – examples of the sustainable urban mobility process and measures implementation, best practices, and learnings from Berlin.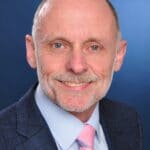 Martin Lutz
Senate Department for Environment, Mobility, Consumer and Climate Protection
Visit profile
Energy and climate planning at local level – best practices from the EU and other regions
Talkshow
Challenges of sustainable climate and energy planning at the local level. Experiences of the Regional Development Agency of Ljubljana Urban Region, Slovenia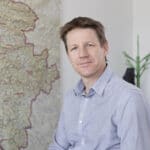 Matej Gojčić
Development Agency of Ljubljana Urban Region (Slovenia)
Visit profile
Harmonisation of Energy and Sustainable Urban Mobility Planning
Panel discussion
SEE Showcase of good practices in urban mobility (video)
Every city needs to undertake comprehensive planning that includes all strategic sectors. How can best practices be transferred to the SEE region and Turkey? What are the most common obstacles cities face?
Harmonisation of energy and sustainable urban mobility planning (SECAP & SUMP) – Introductory presentation
Fabio Tomasi, Projects Development Unit Manager, Innovation and Projects Institute, AREA SCIENCE PARK, Italy
PANEL DISCUSSION
Anuela Ristani

, Municipality of Tirana, Deputy Mayor.

Mira Radenović

 , Member of the City Council,  City of  Novi Sad, Serbia

Ayşen Erdincler

, Head of WG for SECAP preparation, Director of the Environmental protection department of the Istanbul metropolitan municipality

Maia Tskhvaradze

, Ministry of Environmental Protection and Agriculture of Georgia

Sylwia Słomiak

, Foundation Forum Energii, Poland

Fabio Tomasi

, AREA SCIENCE PARK, Italy
Conclusions and closing remarks