Ingrid-Gabriela Hoven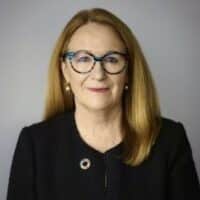 Managing Director
GIZ Germany
Ingrid-Gabriela Hoven, born in 1960 in Setterich, Germany, studied economics and political science in Germany and France. She worked extensively in development cooperation, including roles at the German Federal Ministry for Economic Cooperation and Development and the Deutsche Gesellschaft für Technische Zusammenarbeit (GTZ) GmbH.
Later, she returned to BMZ to serve in key positions, notably as Director-General for " Bilateral development cooperation with Asia and Latin America, United Nations, peace-building, human rights, good governance" and later as Director-General for Global Issues.
For four years, she represented the German Government as Executive Director at the World Bank Group, focusing on climate action and sustainability.
In addition to her career, Ingrid-Gabriela is involved in several advisory boards, including the German Energy Agency and the Development and Peace Foundation. She resides in Bonn with her family.