Julien Allaire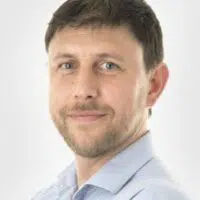 Head of International Activities / Expert
Transitec
D
r.
Julien Allaire is Head of International Activities at TRANSITEC Consulting Engineers Ltd.
S
pecialised in urban transport policy and planning, Dr Allaire has been working in various fields of urban mobility, mostly for and with public decision makers, at national and local levels. Recently, his activities were mainly focused on urban transport policy, governance and financial issues related to sustainable mobility, public transport performance and urban mobility planning. He has more than 10 years of professional experience in urban mobility field in Europe, Asia and Africa. Before joining TRANSITEC, Julien Allaire was the Executive Manager of CODATU, starting in January 2013, an international organization promoting sustainable urban mobility policies in developing countries.
Dr.
Allaire is also strongly involved in several capacity building initiatives in favour of technical and political decision-makers in charge of urban development, access and mobility in emerging and developing countries (regular interventions in learning programs in France, Morocco, Senegal, Togo, etc.). He launched in 2015 a
Master's
Programme in the African School of Architecture and Urban Planning (EAMAU) based in Lomé (Togo).